Dr Damien Petersen
MBBS FRACS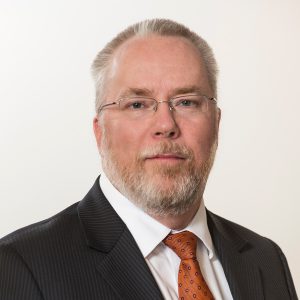 Dr Damien Petersen is a specialist colorectal surgeon at St Andrew's War Memorial Hospital at Spring Hill. He completed his medical degree at the University of Queensland in 1991. He undertook surgical training through the Royal Brisbane Hospital programme which resulted in him gaining a fellowship in general surgery (FRACS) in 2001.
Dr Petersen was selected for further sub-specialist training by the Training Board in Colorectal Surgery (TBCRS). The two year programme was undertaken at the Royal Melbourne and Western Hospitals and the Royal Adelaide Hospital. He returned to Brisbane in 2004, commencing private practice at St Andrew's Hospital. In March of 2004 he commenced as a Specialist Visiting Surgeon to the Mater Adult's Hospital. In 2005 he commenced at the Royal Brisbane & Women's Hospital as a Visiting Medical Specialist. Dr Petersen operates privately at St Andrew's and publicly at the Royal Brisbane & Women's Hospital.
As a specialist Colorectal Surgeon Dr Petersen has expertise in all conditions of the colon, rectum and anus. He has particular interest in incontinence and pelvic floor disorders, and endometriosis.
Dr Petersen is the chair of the St Andrew's General Surgical and Endoscopy Craft Groups. He has been the chair of the Medical Advisory Committee since 2010. He is a member of the Colorectal Surgical Society of Australia and New Zealand. He has been a member of the council of the CSSANZ since 2010.