Professor Michael Muller
MBBS MMedSci FRACS
General Surgeon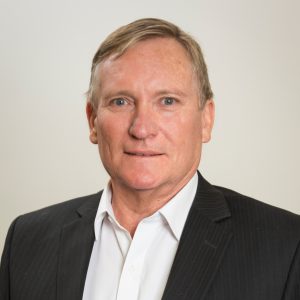 Professor Muller is a PreEminent Staff General Surgeon at the Royal Brisbane and Women's Hospital. His RBWH practice involves Acute General Surgery, Trauma and Burns. He was the founding Director of the Trauma Service at RBWH.
He gained his undergraduate degree at the University of Queensland in 1978. A State Government scholarship saw him working as a GP in one-doctor towns until starting surgical jobs, first in Mackay and then Townsville. General Surgical specialty training then followed at the Royal Brisbane Hospital. He became a Fellow of the Royal Australasian College of Surgeons in 1991. A General Surgery fellowship at Greenslopes Repatriation Hospital was followed by Clinical and Research Fellowships in Burns at the Shriners Burns Institute, University of Texas Medical Branch, Galveston Texas. He attained a Master of Medical Science in Surgery with University of Queensland in 2001.
His training and experiences have been varied with Plastic Surgery, Orthopaedic and Hand Surgery, Obstetrics and Gynaecology, and Urology, in addition to multiple years of General Surgical exposure. He ran a wound-healing clinic for a number of years and has maintained an ongoing practice in skin cancer surgery.
He is a Professor in Surgery, The University of Queensland and involved in teaching of medical and physiotherapy students and has an active research program. He has 103 publications and is on editorial boards of medical journals such as: Burns (Senior Member), Journal of Burn Care and Rehabilitation, and Injury.
He has served on the executive of many national and international professional bodies. He has been a Visiting Professor to Los Angeles County Hospital, Brooke Army Medical Centre, San Antonio. He has delivered many, many addresses to national and international meetings and is often an invited keynote speaker.
His General Surgical areas are: Hernia surgery, Skin Cancer surgery, Gallbladder surgery, Pilonidal disease, and Burn Reconstruction.
Professor Muller consults and operates at St Andrew's War Memorial Hospital, Spring Hill and North West Private Hospital, Everton Park.